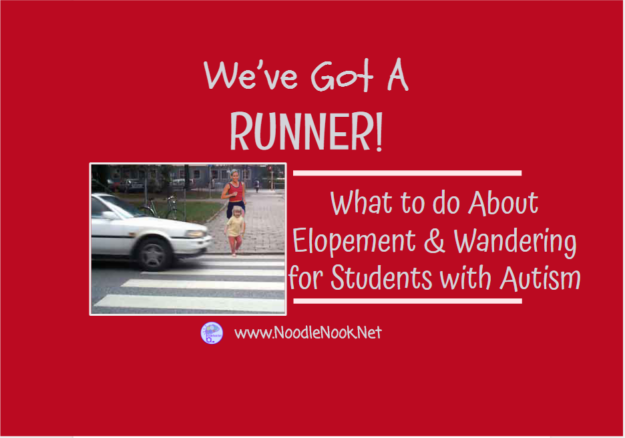 Elopement and Autism
When I used to hear the word 'Elopement' I thought of two lovers running off to get hitched… but having been in Autism Units and LIFE Skills classrooms for so long 'Elopement' means something different. It means something that's downright scary.

And it is downright scary when you look up and realize one of your students has wandered away or "eloped" the sense of panic that engulfs you is petrifying. Just downright scary.
It is also exhausting when you have to constantly stand in front of a door or always block a student from running (like out the door and into traffic). Just downright exhausting.
So what do you do? How do you get some control back when studies suggest nearly half of student with Autism wander or elope? Well, here are a few helpful tips and strategies…