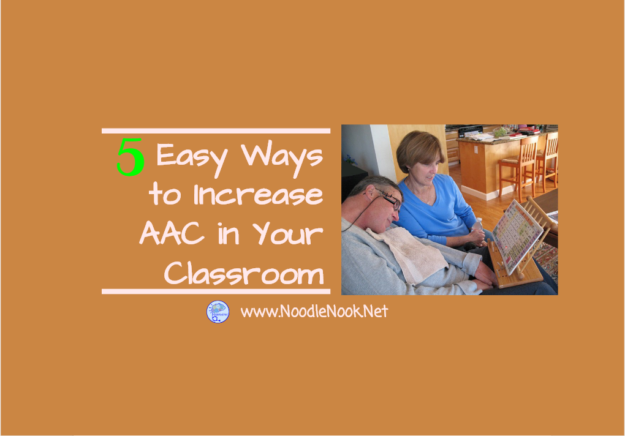 AAC and Abuse
It seems like such a long time between a student entering pre-kindergarten and aging out of high school… but the truth is it's just a fraction of their lifetimes. In the little time we have, our most important responsibility is to equip our students with an effective way to communicate with others… it is a must to lower the rate of abuse for nonverbal students.

Meet Tricia…
I was in a classroom just last week and a 20 year old young woman was exhibiting some severe behaviors. She, let's call her Tricia, was a student with Down Syndrome and a severe Speech Impairment. Most of what Tricia said came out as grunts and points. That day Tricia went through an entire 30 seconds of emphatically grunting and pointing and making facial expressions to the para-educator in the classroom. The teacher was standing next to me and I asked him what Tricia had said. He replied "Damned if I know."
Clearly the aide didn't know either. She looked confused at Tricia and asked her "What do you want?" That was the straw… Tricia punched her arm, pushed her and moved to a nearby table where she proceeded to throw all the papers and materials onto the floor. The behavior escalated from there.
Later, when calm had returned, I asked the teacher how Tricia expressed her wants and needs. He looked at me and replied, "I guess she doesn't."
*Sigh*