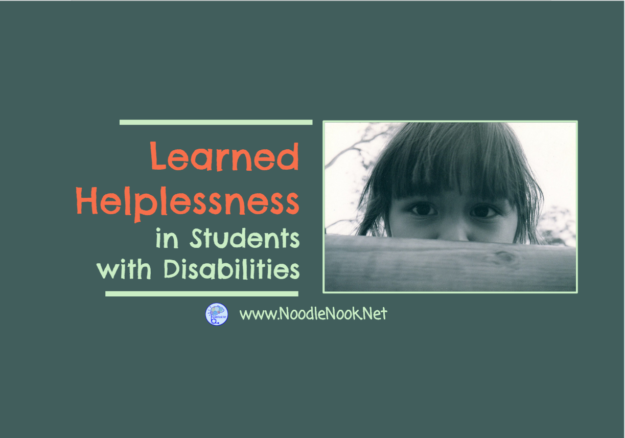 I will never, never forget a community trip with students to Taco Bell back in the day. My two paraeducators and I took about 10 severely disabled students out to eat. It took some time to get everyone through the line and I will never forget helping my favorite student, Cameron. I helped him get his food and walked him to a table. There were two more students I had to get through the line, so I left him to wait until I could come back and help him open his packages, cut up his food, and help feed him (because of limited mobility due to his severe Cerebral Palsy). I went back to the line and returned to him about 4 minutes later… and he was eating.
Learned Helplessness in Students with Disabilities
I asked my para team if they had helped him. Both said no. I looked at Cameron.
"Who opened that for you?" He looked at me and laughed.
"I did," he said.
My mouth dropped open. He has opened his taco and was eating- he had even opened up a packet of hot sauce and poured it on… and here we were opening everything and even feeding him!