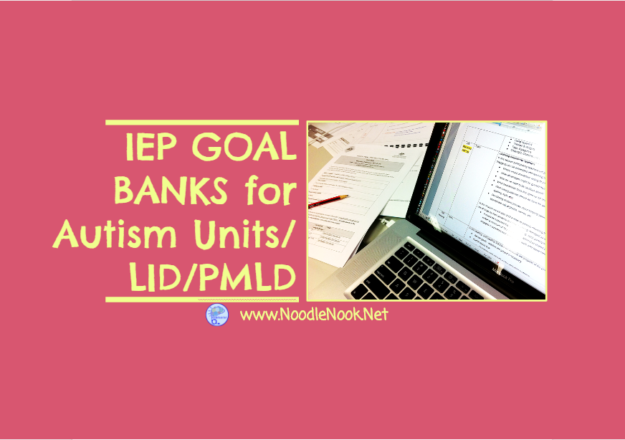 IEP Goal Bank for Autism Units, LID, or PMLD
I have been there. I really have. You are sitting in front of a computer screen tasked with writing IEP goals for a student. You sit there, glazed over, wondering what to write.
And it's not that you don't know your students. It's not that you're unable to write good IEP goals. The thing is you're just not sure where they should go next. Once them master a goal, what is the logical next step?