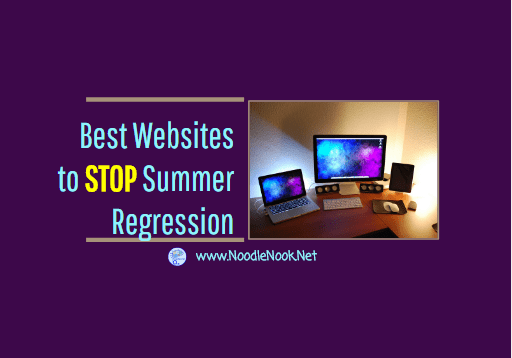 Seeing regression in students with significant disabilities is heartbreaking… but how do you keep them engaged and learning over the summer? Here are the 3 best websites to stop summer regression!

Best Websites to Stop Summer Regression
The countdowns are posted in classrooms. Teachers are dreaming of days with no alarm clocks. Students are fantasizing about the pool, late bedtimes, and summer fun.
Yes, summer is coming.
Problem with students who have significant disabilities is that summer often means regression and when students take so long to recoup that summer slide, isn't our responsibility to do something?
No worries. I have 3 great websites that are FREE, FUN, and EASY to assign as the teacher as well as TRACK DATA!
Yeah. It's all that, so read on!