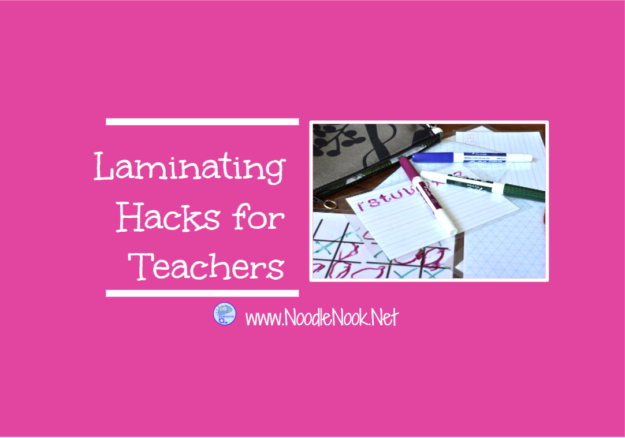 Are you looking for a cheap and easy alternative to laminating pouches? We've got 5 laminating hacks for teachers plus a bonus you can find in your kitchen!

Laminating Hacks for Teachers
It was horrifying. I looked everywhere. I looked in all my drawers, my supply closet, and my secret stash hiding spot- there were no laminating sheets anywhere. I am a member of Amazon Prime, so I sat down to log on and order more. I figured I could wait the two days. But, man, it's hard to be without.
I decided to brainstorm and try some standard laminator and laminating sheet alternatives and I must say, I liked a couple of these more than the old sheet way! Either way, I know you are a laminating-addict… we need to be with our students. Our materials are strategically modified and mean to be reusable, but are not always treated with the best of care (read: put in mouths, thrown, ripped, and more).
Try these alternatives and see what you think… I can tell you they really work!