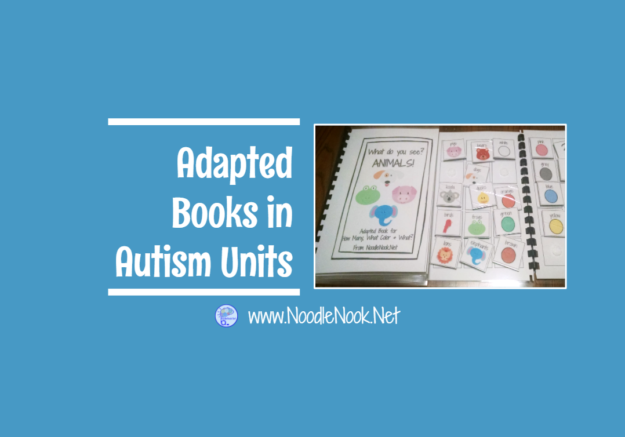 Wanting to add more and meaningful activities to your classroom?
Have you tried adapted books?
Learn more about using adapted books in Autism Units!
Using Adapted Books in Autism Units
I love adapted books. LOVE! They are one of my favorite tools in Autism classrooms. When it comes to working on basic skills, advanced concepts, content area ideas, or even personal information, adapted books are a great way to effectively target specific skills in a way that is engaging for students.