Free Communication Boards for Autism
I sat down today with a colleague and we talked about the goals we were working towards this year. We both agreed that communication was one of the biggest pieces. We seem to work on it a lot, but it feels like we don't make a lot of progress on it as we coach and guide teachers. Why is that, I wonder? Why is it so hard to be consistent and diligent when it comes to enabling students with Autism or communication deficits to use AAC?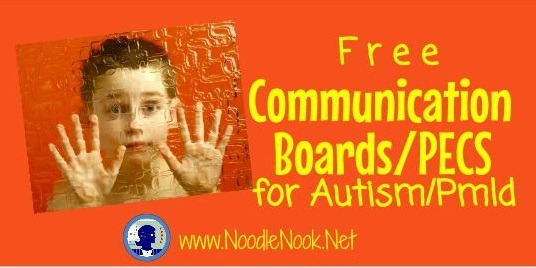 When I got home, I thought about the impact a reliable communication system can have on a student, on their behavior, and the people around them.
And then I found Clayton.
Why Nonverbal Students Need a Communication System
There have been many posts on this blog over the last year that address tips, tricks, and strategies to use when working with a student who is nonverbal. I have always discussed it in terms of the need so student can access the curriculum. Having a reliable communication system, however, goes way beyond that.
A few years ago I was doing research for a project. I stumbled upon the abuse rate for students with severe disabilities. It was shocking.
It was horrifying.
The rate of abuse for students with developmental disabilities is nearly 4 times that of students without (Psychology Today, 2012) and when it comes to students who need 24-hour care or who are nonverbal the rate of abuse only goes up from there (some estimate up to 7-10 times the rate of abuse).
When we let nonverbal students leave our K-12 setting without some reliable mode of communication we are almost condemning them to being abused.
And that is not okay. So what do we do?
Communication Boards for Autism
There a plenty of great communication systems for students with severe and profound disabilities. You may find that FREE ones do the trick, like the ones here (12-Button CORE STARTER) or here (20-Button STARTER).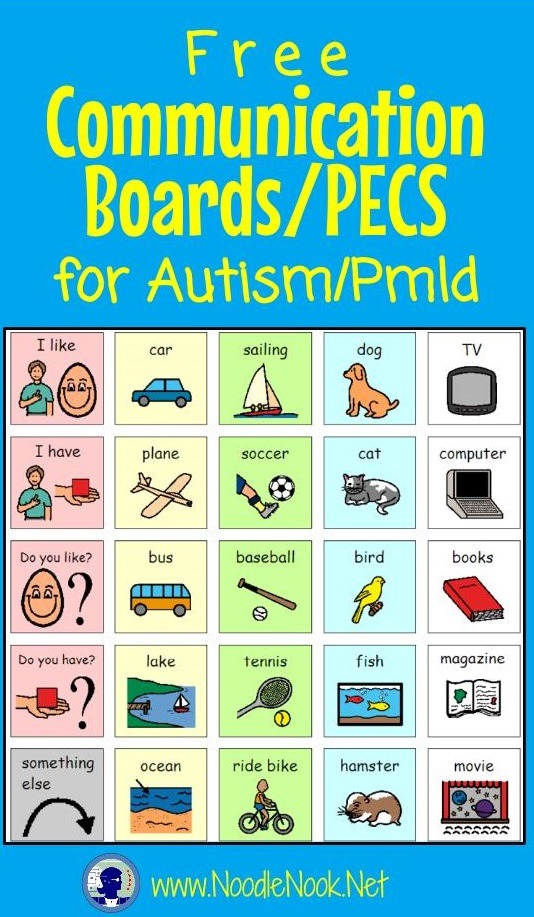 THIS SET IS THE ONE LINKED HERE: GENERAL COMM BOARD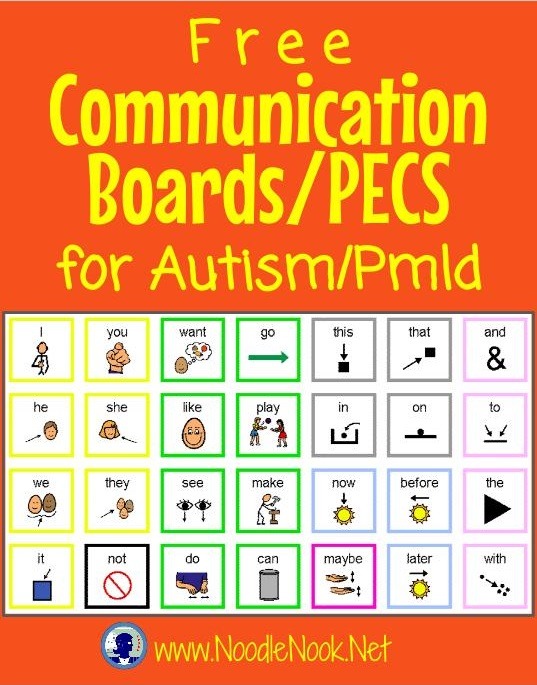 THIS COMMUNICATION BOARD IS LINKED HERE: GENERAL COMMUNICATION BOARDS
---
But the ultimate, especially if you are starting a Picture Exchange System (PES or PECS) is here (SUPERDUPER).
I can't even tell you where I first found this but it was super helpful to me. This it the ultimate- it is not presented as a PECS system, but it can be used as a PECS starter kit if you decided to cut them apart and follow the PECS program. Not sure what Picture Exchange looks like? Watch this video from the original PECS people and get the gist of it, then set up the system with these free pieces. That will get you a free communication system for students who are nonverbal.
For more on how to use PECS, PECS starter video.
Paid Communication Boards for PMLD
Now you may decide putting together a whole new system is not worth the freebie… it may be that being able to print a ready made communication board is the better route for you. If so, please check out these paid products, like the Communication Board, Communication Flip Board, or even something simple like the Communication Necklace (which is great for teachers supporting nonverbal or ELL students). Either way you go, start using a communication system with your nonverbal students- that part is a non-negotiable.
---
---
Clayton and his Communication Board
When you see Clayton come with his request for lunch… it almost makes you want to cry. And I am sure there were lots of tears involved in training this behavior- because it is hard. I want to make no mistake of that. The reason it is so hard is because you have to be completely predictable in what you deliver, consistent as hell, and be able to read your student to gauge learning and fade supports. That is a lot- but I know you can do it.
So how do you do it? This video makes me smile because it is a great quick summary of the 6 phases of PECS:
And remember, PECS is a brand name, but the process of using Picture Exchange is not- and it needs no special boxed program or unique training… just follow the video examples above.
If you want the more academic explanation of how to train a picture exchange system with a student, check out this printable version of the 6 phases of PECS.
---
---
Beyond Free Communication Boards for Autism
Beyond the products and procedures, really think of the purpose of establishing a reliable communication system with your students. It is something they desperately need for their learning, their safety, and their self self worth. And most teachers see a change in behavior when a clear and reliable response mode is developed. Please, please, please… make it a priority as you design instruction in your classroom.
REMEMBER:
Tips from Teaching Nonverbal Students, Math for Students who are Nonverbal, and Communication Boards as you look for materials, tips and tricks to implement communication systems. Also, don't be afraid to just jump in with some of the free communication boards for autism you found here.
---