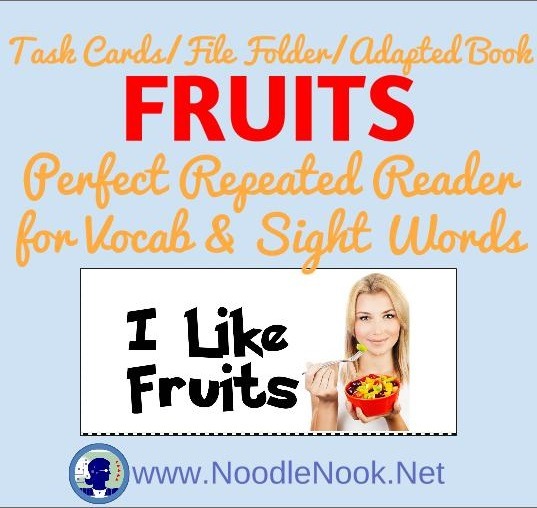 I had to post this one- I was in a classroom with a student who was working on their fruit vocabulary and the teacher asked if I had anything she could use. In the past I had used some picture flashcards for similar work, but the box set that they came in were very expensive from the Teacher Supply Store. I knew I could make something more meaningful.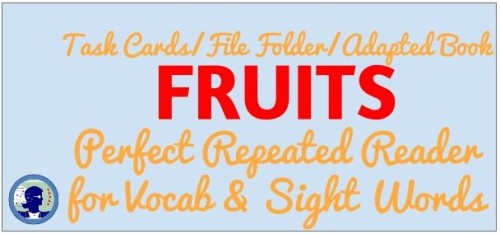 A couple of weeks later (I know, I am not that fast in making all the things I things I imagine in my head), I was able to share this.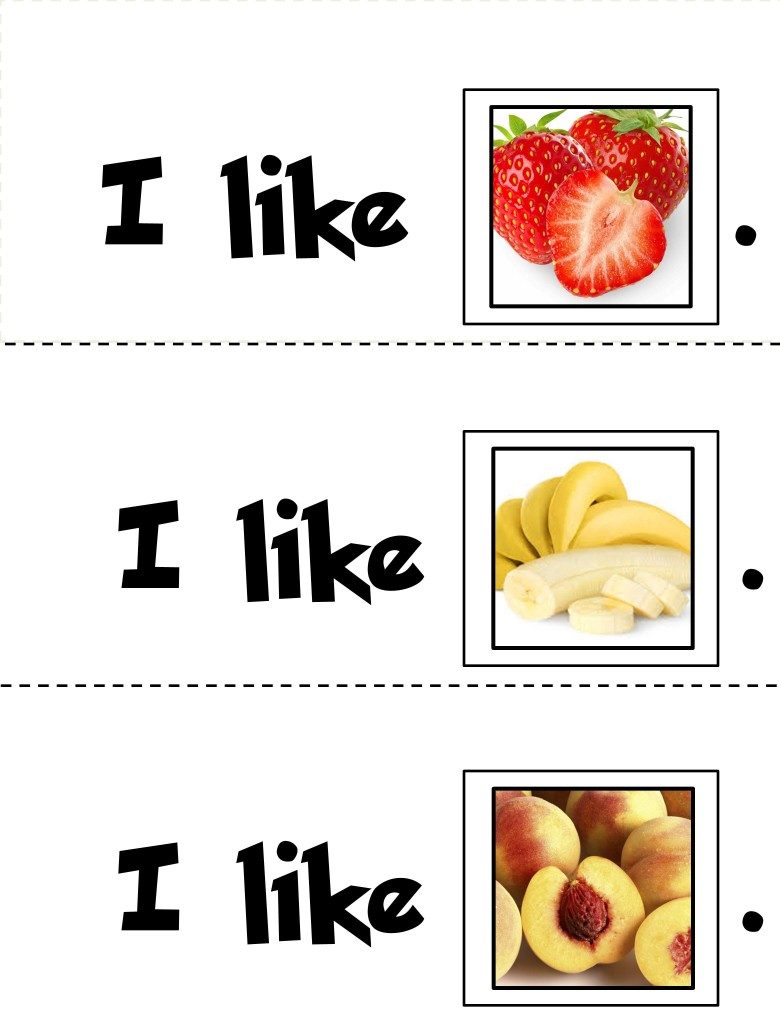 What makes this better than the standard flashcards is that the vocabulary is worked on in the context of developing sight words (here the words "I" and "Like" were targeted. In addition, the student could identify icons when they were presented as errrorless or discriminate choices (working that response mode and also errorless instruction).
A couple of weeks later, her SLP noticed the activity- She and I talked about using it as a training tool for students with VODs (to output color, shape, food, etc.) Eventually, I showed the teacher how to incorporate a low-tech Communication Board (like this one-which is FREE, by the way) as a way of teaching the student how to communicate.
The teacher loved it and I loved to see her student make gains using it. With all that said and all her success, I had to share it here so that others could use it- I think it would be perfect for an early elementary classroom for all students, a home-school setting for independent work, or a LIFE Skills classroom for specific instruction.
With the layout as it is, this activity could be used as:
TASK CARDS: Pairing the printed vocabulary words to the picture icon.
FOLDER ACTIVITY: (and one with meaning) By matching the icon to the icon.
ADAPTED BOOK: Where students can work with a teacher or para to read and explore the icons.
VOD ACTIVITY: Students would output the sentence on the page (either with the icon to assist or without depending on student need).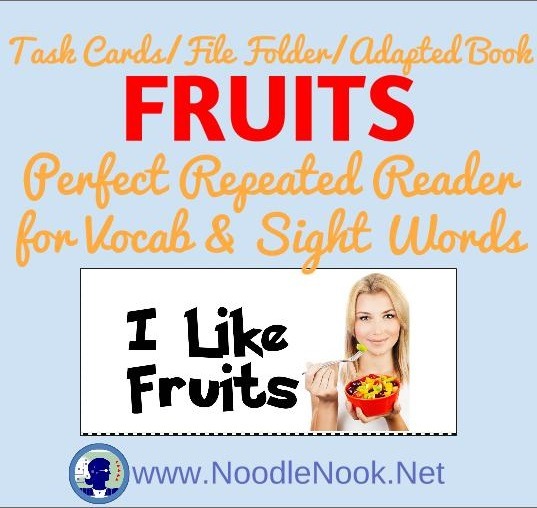 How else could you use this Fruit Vocabulary Book? Comment Below!
---
Pin it, Like it, Share it- so other teachers and students can benefit… and don't forget to subscribe!