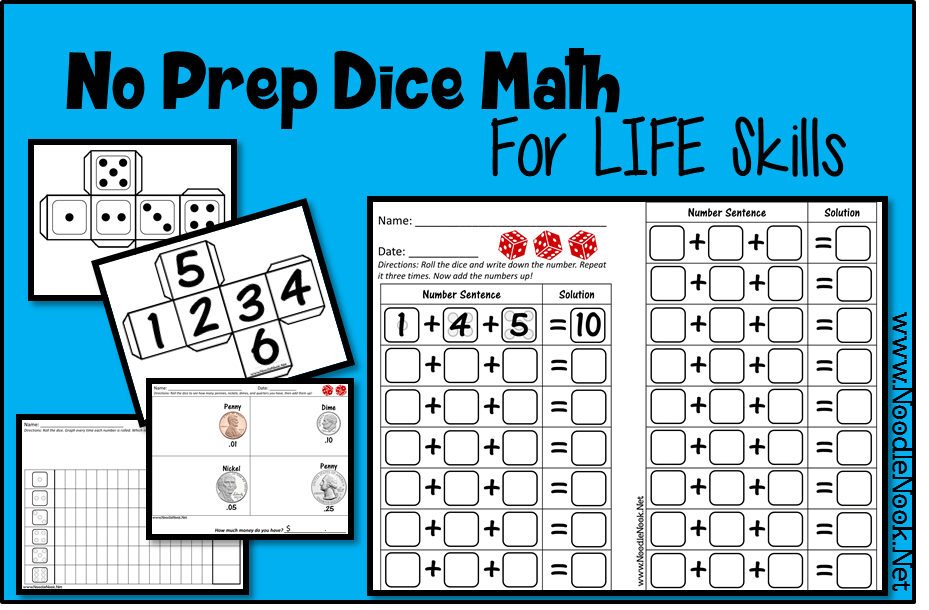 No Prep Dice Math!
Math is a class that is hard to prep for because nearly every student in LIFE Skills math is working on a different level. Making materials that you can get out quickly and start using right away becomes very important. Here are a few ideas with just some dice!
Having a bag of dice around the classroom can be a real life saver. If you don't have any, here is a printable version you can start using today- Printable Dice- NoodleNookNet… just print on cardstock! Students can roll the dot dice and match it to the number dice, they can roll the dice and count out manipulatives for some 1:1 correspondence, or maybe try to roll the dice and count to that number.
Students a little higher? Maybe adding is the activity that addresses their level! Roll a pair of dice and add them up with or without a calculator. You can also subtract, multiply, or divide. Get a few dice together and have a student put them in number order.  Looking for one more way to make this more complex? Instead of adding one digit/dice to another, try two or three digit addition by using more dice. Make the students roll dollar amounts and count out the total (bills, coins, or a combination)… the possibilities are endless!
Still need the comfort of a paper for students to work from? Making a couple of worksheets to add the visual that can be used over and over again- put them in a plastic sleeve or laminate them to keep your supply costs down. Try these: Dice Math Activities- NoodleNookNet!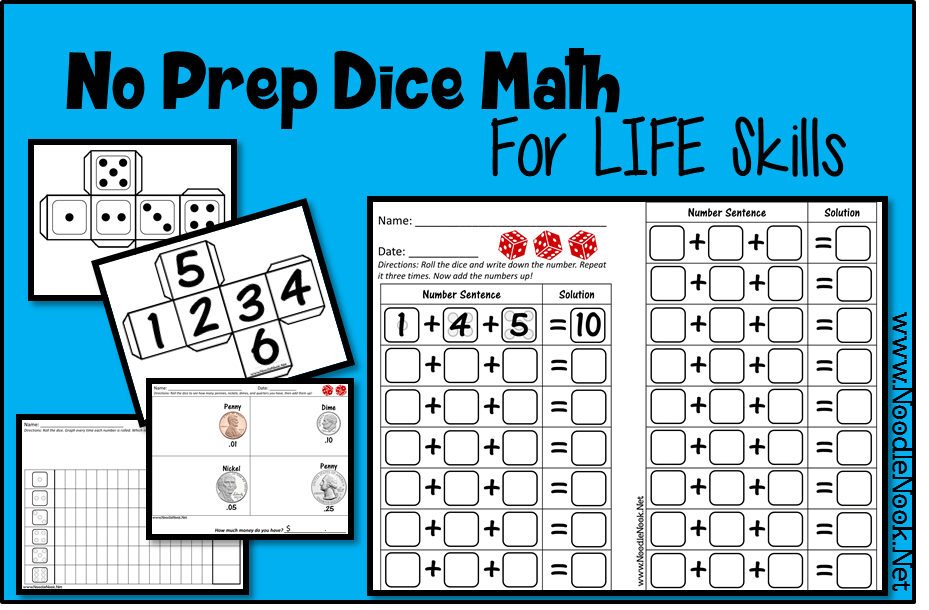 That other ideas do you have on how to make reusable no-prep dice activities? Add them to the comments section below!
---