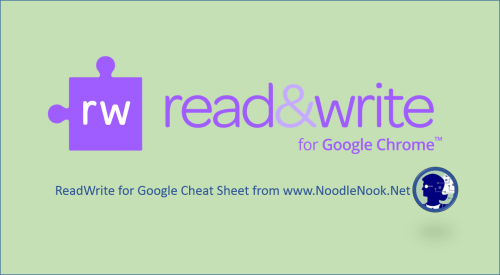 ReadWrite for Google is a great resource for students and teachers. It can be used for reading, research, writing and studying. I cannot tell you how much this tool can help your students (and Google pays me nothing to say so)- the possibilities are endless. In order to really embrace all the ways ReadWrite for Google can impact your student's learning it's important to understand the all powerful toolbar. So let's do it!
---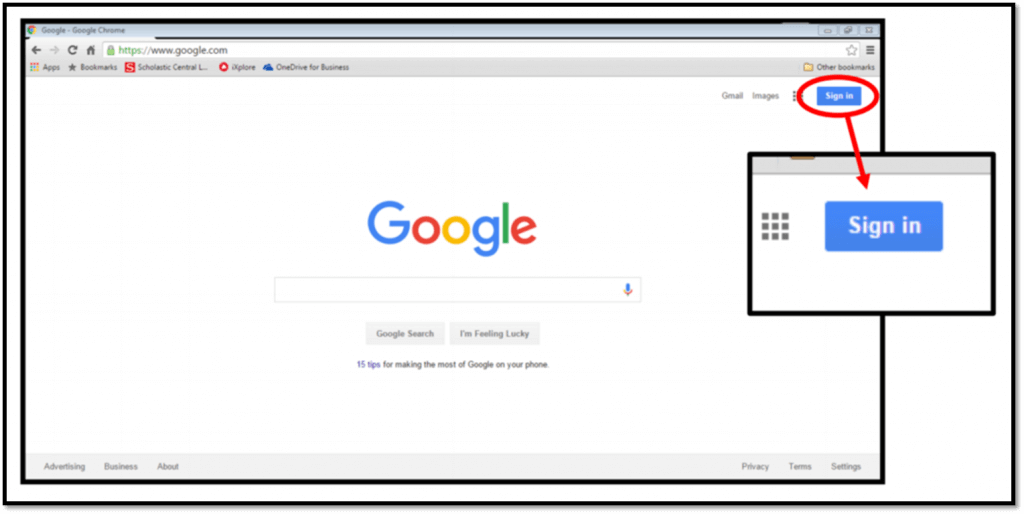 ~FIRST THINGS FIRST~  
You  must  be  logged  in  to  Google  Chrome  Browser  
You  must  be  Logged  on  to  Chrome  AND  your  Chrome  account  must  be  linked  to   your  Google  Drive  Account  
You  must  be  logged  in  to  your  SCHOOL  Google  account      
(If you need help with these steps, click on this help document.)
When student accounts are rolled out, they will also have to be logged in to use this feature from home or on classroom technology.
---
~Up Next~
You will have to get the ReadWrite for Google extension in the Google Store.
If you need help installing the extension, click on this help document.
Once you have downloaded ReadWrite for Google it will follow you wherever you go- as long as you are signed into Chrome. You have premium features for 30 days, but remember to go to rw.texthelp.com/freeforteachers so that you can sign up for the Free Upgrade for Teachers- that will get you all the premium features after the 30-day trial period ends.
---

The Read&Write for Google icon looks like this once installed.
---
So… Let's get Googling! Click on the Purple pull down tab to get started.

Text Prediction: Use this to have words predicted as you write.
Dictionary: Look up words. Program will read the definition to you.
Picture Dictionary: Look up words with an image as assistance.
Play: Read selection aloud. Voices can be changed in settings.
Pause: Pause reading.
Stop: Stop reading.
Fact Finder: Select a word and click icon to Google It!
Translator: Select a word and it will be translated to Spanish or French- Adjust in settings.
Highlighting Tools: Highlights selected words.
Erase Highlighting: Removes all highlighting within selection.
Collect Highlights: Creates new document of just highlights.
Vocabulary: Creates document of words highlighted and includes a great worksheet!
                * Allows for Voice Input/Dictation… Free!
---
Are you more of a visual learner? Here is a YouTube Video playlist that walks you through all the tools Read&Write for Google has to offer from the developers- Texthelp. Click here to view the playlist and pick the video you need or watch them all!

---
Read&Write for Google has an option for speech to text, it is marked with an asterisk. It can be a great tool for students who may be challenged by traditional writing- but be aware of multiple students dictating at once as well as speech issues that may slow the writing process as opposed to aid in it.
Either way, it is a great tool… Best of all, Google docs can be worked on by more than one student at a time, so collaboration and research can work together seamlessly. Teachers can also post Google docs in a shared file for students to access and use as a guide to study or do research. Several students reading the same passage could generate different vocabulary lists as a means of studying, take notes into a new document by highlighting, and also share in the comments as directed by the teacher. This technology allows the playing field to be leveled and students to access multiple tools to help them relate to the materials. For students with specific disabilities, tools like these can help them access the general education curriculum more successfully. Consider all the ways you can help students learn to help themselves!
 Want a Free Printable of this Cheat Sheet? Click HERE to see it in Google Docs and use ReadWrite for Google to play around!