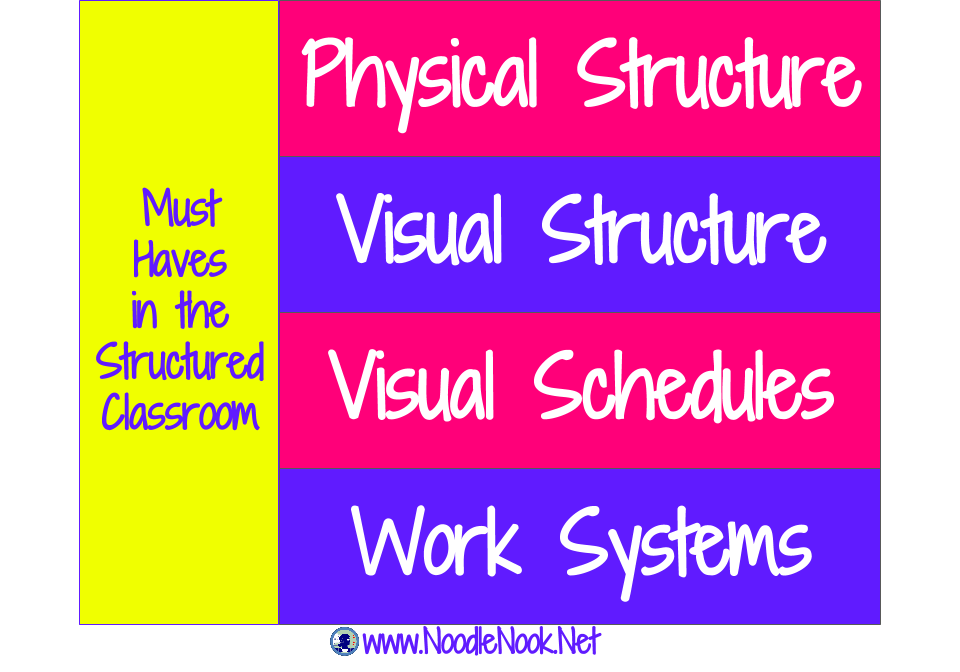 Structured Learning Classroom Must Haves
Working with students with Low-Incidence Disabilities can be a challenge. You are dealing with behaviors, idiosyncrasies, and different academic levels. Putting the most severe students in one room seems insane (teaching it even more so). What if I told you there's a way to make it easier? There is…
A student in a structured learning setting needs intensive supports, predictable & consistent routines, and they need structure throughout the school day. With all of this, they will be better able to engage in learning activities in the following areas: communication, social skills, academic tasks, and behavior management. These students function significantly below grade level academically, socially, and emotionally… so this is no easy task.
What is a Structured Learning Classroom?
Students in a structured learning classroom need intensive support. They benefit greatly from predictable and consistent routines, structure throughout the school day, to be engaged in learning activities from academics to social skill building to behavior management as well as developing appropriate communication.
Structured teaching is not a curriculum. Structured teaching is how we teach. And a lot of the things that work in a structured classroom will work for all teachers working with students who have significant disabilities or Autism. Teaching in this setting is hard work- no lie. And teachers either love it or hate it (and sometimes love it and hate at the same time). It is hard, but there are 4 things a structured learning classroom must have…
Over the next month, we will be discussing the 4 structured learning classroom must haves as well as providing you with FREEBIES to help you be successful. Don't miss a thing, subscribe today.
Structured Learning Classroom Must Haves
There are a few Must-Haves that you cannot do without when working in a structured classroom or in a room with students who have significant disabilities or Autism. Check out this visual and pin it… we will go over each in more detail over the next few weeks!
We will touch on: