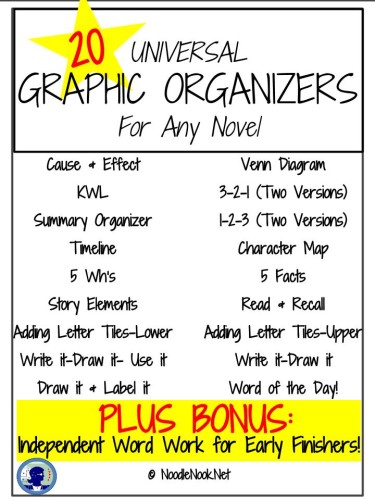 Universal Graphic Organizers for Any Book
I was recently talking to a teacher about using adapted novels. She loves them, but wanted something that she could use over and over even when the book and the communication board changed.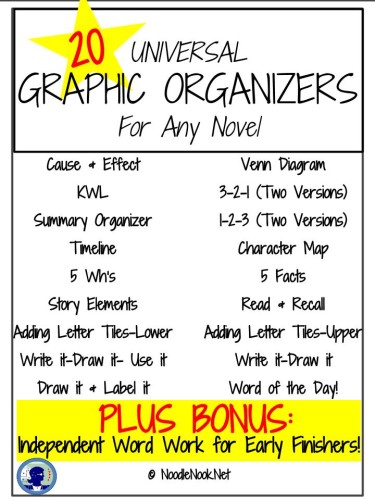 I knew she couldn't be the only one. When we teach our students how to correctly complete and activity, they are so good about repeating it successfully… creatures of habit. I sat down and got to work. I pulled what I think are GREAT graphic organizers for ANY book together and I think they not only work well for LIFE Skills and Autism Units, but I really think some General Ed and In-Class Support teachers are going to find their way to this page- the resource is just that good.
Graphic Organizers for Any Book–> Get Your Freebie!
You know I can't let you go without a FREEBIE– so be sure to click over to Graphic Organizers for Any Book the TPT store. Download the PREVIEW where you will find 3 FREE Graphic Organizers:
Pin this, share it and post it so everyone can get their FREEBIE too… and hopefully use these great graphic organizers with the book they are currently reading with their class!
You can download the full version to get more graphic organizers for any book from the NoodleNook TPT store, like these!



And don't forget, when you get the full version, you will receive a bonus INDEPENDENT WORD WORK for Early Finishers. It's Awesome!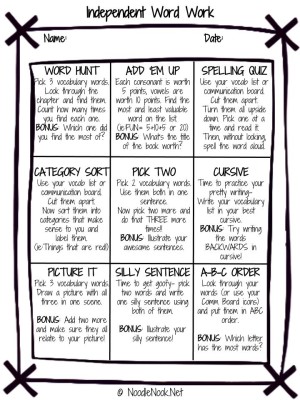 Love the resource but a little light on the reading materials in your class? Pop over the the resources page and look through the adapted novels, adapted books, and social stories. All of them make great additions to your class library, make your library more meaningful, and would work great with these graphic organizers for any book! Check out the newest adapted  novels: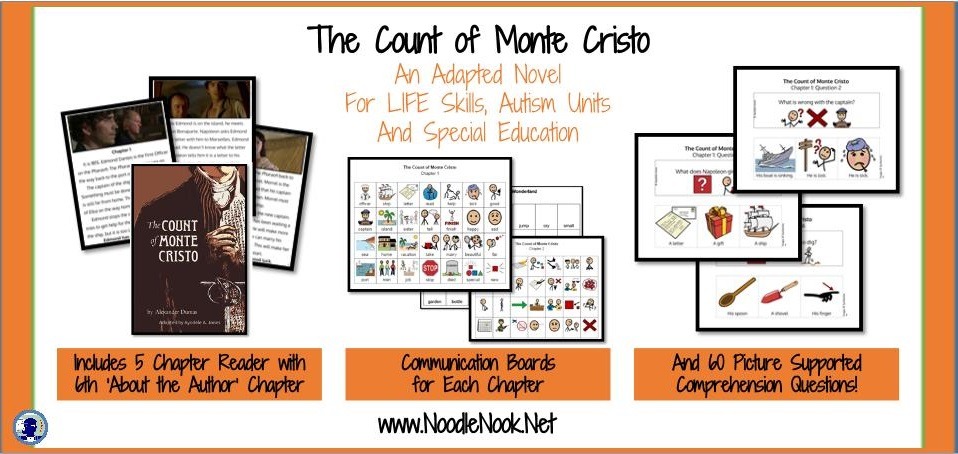 Whatever book you read, I hope you keep on delivering good instruction and exposing all students to great literature!